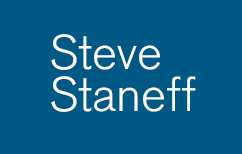 Mr. Steven Staneff joined Onsite Health Diagnostics in 2004 to offer national corporations a systematic methodology for benchmarking, aggregating, tracking and forecasting the long-term cost of employee healthcare and the impact of workforce health trends. During his presidency, the company has become a respected and trusted resource to hundreds of Fortune 1000 business leaders, HR executives, corporate wellness program administrators, group health insurance providers/brokers and corporate HR and employee benefits consultants.
Mr. Staneff brings nearly 25 years of healthcare and pharmaceutical industry experience to his role as Onsite Health Diagnostics' president and chairman of the board. Over the course of his accomplished career, he has held a variety of executive leadership positions with FoxMeyer Drug Company, Bindley Western and Cardinal Health.
He received his bachelor of science degrees in biology and chemistry from Marquette University.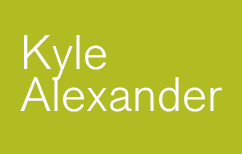 As Onsite Health Diagnostics' Chief Executive Officer, Mr. Kyle Alexander oversees the planning and execution of all functions to support the company's strategic direction and serve a fast-growing list of national clients. A Fortune 500 leadership veteran, Mr. Alexander emphasizes client responsiveness, process rigor, accountability, teamwork and financial discipline as the foundation of business success and has been instrumental in shaping the company's information technology differentiators.
Prior to his role at Onsite Health Diagnostics, Mr. Alexander held a variety of leadership positions in private equity and companies such as GE Capital and Schneider Electric/Square D Company.
He holds a bachelor's degree in mechanical engineering from the Georgia Institute of Technology and an MBA in finance and economics from Columbia University in New York.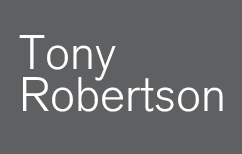 Tony Robertson
Chief Financial Officer
Mr. Tony Robertson joined Onsite Health Diagnostics as chief financial officer in 2004. In this capacity he is responsible for developing the company's financial, business and capital strategies. This includes management of Onsite's corporate finance, treasury and accounting functions as well as oversight of payroll processing, insurance interface, banking relationships and investment management.
Prior to his leadership position with Onsite Health Diagnostics, he founded Praxis Med International, a global distributor of pharmaceutical and medical supplies.
Mr. Robertson received a bachelor of science degree in finance and an MBA, both from Indiana University's Kelley School of Business.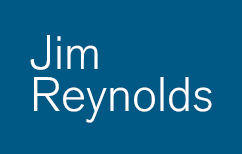 Dr. Jim Reynolds
Chief Medical Officer
Prior to Onsite Health Diagnostics, Jim served nearly three years as Chief Medical Officer at HealthFitness Corp, a provider of wellness and health risk behavior change services. Before joining HealthFitness Jim served as a senior consultant in Mercer Health and Benefits Health and Productivity Management specialty practice. Jim's earlier career included clinical practice of internal medicine, founder of two start-up health services companies and independent consulting.
Jim has a M.D. degree from the University of Missouri and is board certified in internal medicine. He is an active member of the American College of Physicians, American Medical Association, American College of Physician Executives, and the American College of Environmental and Occupational Medicine.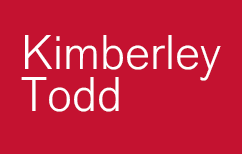 Kimberley Todd
Director of Operations/Laboratory Director
As Onsite Health Diagnostics' Director of Operations and Laboratory Director, Ms. Todd is directly responsible for the execution of all operational functions while ensuring that all state and federal CLIA guidelines are followed.
Before joining Onsite, Kim held numerous leadership positions in the United States Army. Additionally, Kim has an extensive background in compliance having worked for several agencies requiring federal oversight. Kim has participated in inspections by the FDA, CAP, JCAHO, and CMS, just to name a few.
Kim has a Master of Business Administration, with an emphasis in Health Care Management from the University of Phoenix. Kim received her Bachelor of Science in Clinical Laboratory Science from Baylor University. Kim is a certified member of the American Society for Clinical Pathology.