COVID-19 Immunization Tracking and Testing
VaxxTrak is a turnkey platform for tracking employee immunization status and managing ongoing workplace COVID-19 testing programs in compliance with federal mandates.
Save time, money, and headaches
Instant ability to track both employee vaccination status and COVID-19 test status for unvaccinated employees.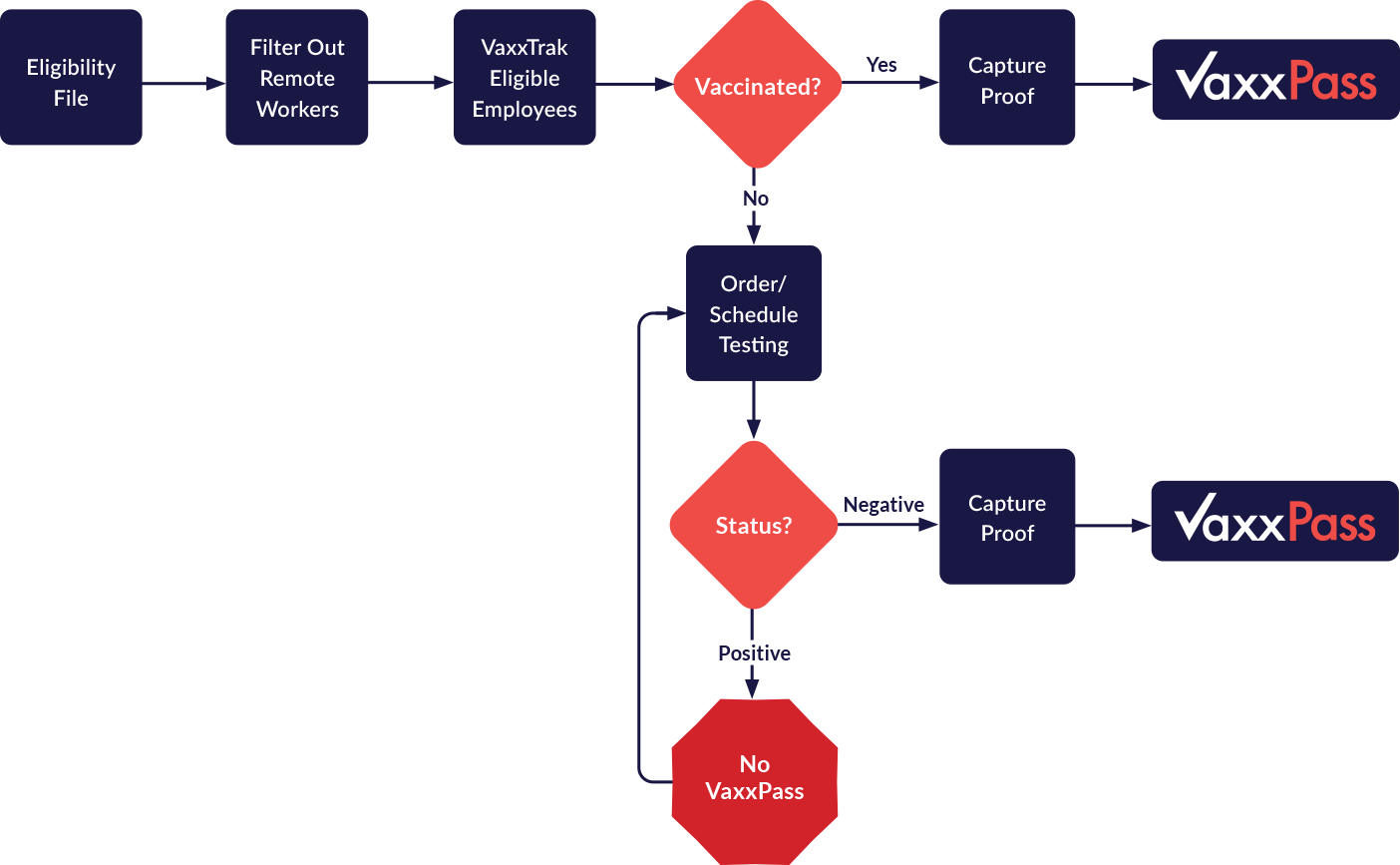 Track compliance weekly
System filters for eligible population
and tracks entire process from initial
vaccination confirmation to weekly
testing and reporting.

Process Exemptions
Options available for medical,
religious and self attestation
exemptions.

Validate vaccinations and tests
Employees can upload pictures of
vaccination documents or COVID-19
test results directly from their mobile
device or testing center.

VaxxPass™ Passport
Digital passport functionality allows
employees to quickly show proof of
vaccination or testing status that is
updated in real time.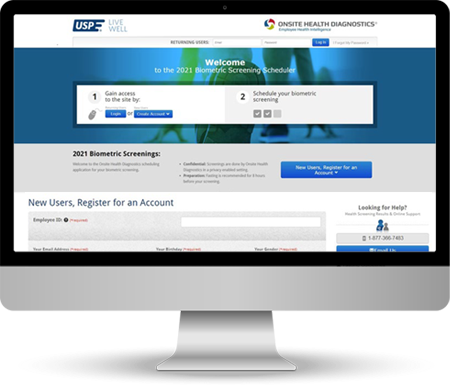 General Reporting Features and Detailed Reports
Total VaxxTrak eligible employees

Total remote worker exemptions

Current vaccination status (first dose and completed second dose)

Current number of employees requiring COVID-19 testing

Current number of employees with scheduled COVID-19 test appointments (if applicable)

Current number of employees ordering COVID-19 tests

Current number of religious exemptions

Current number of medical exemptions
Home Test Kits or Onsite Testing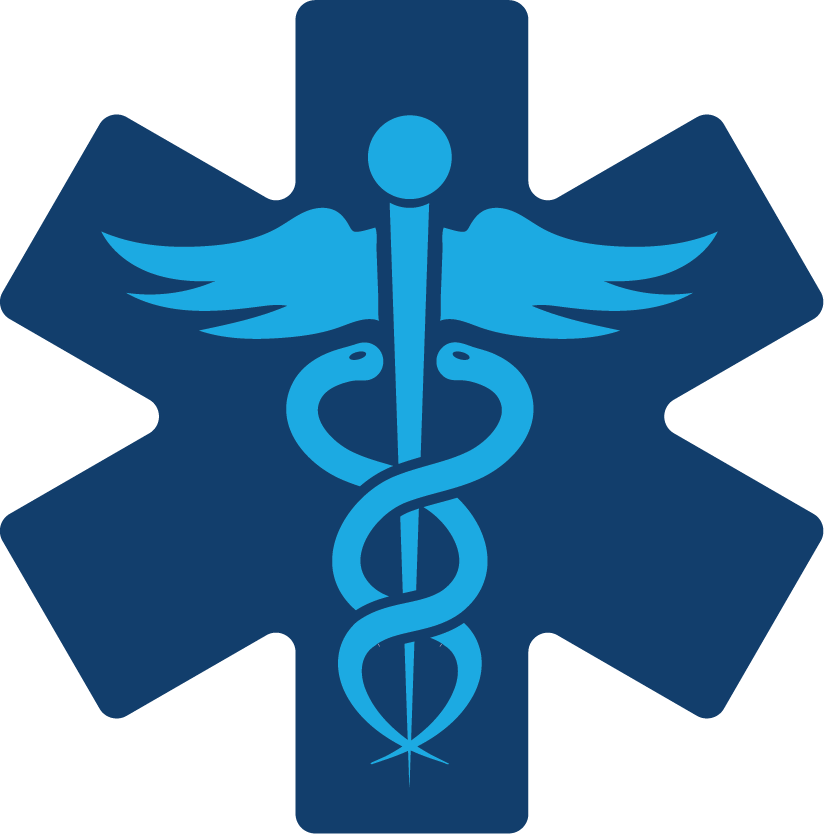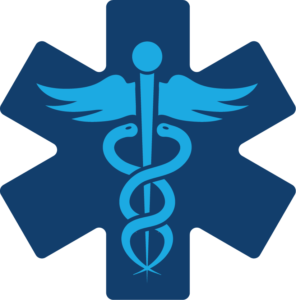 PCR Testing
Test Measurement: Presence of active COVID-19 infection
Test Administration: Onsite + Home Test Kits
Collection Method: Saliva
Results: Mailed to participant, available through OHD Event Management System with 48-72 hours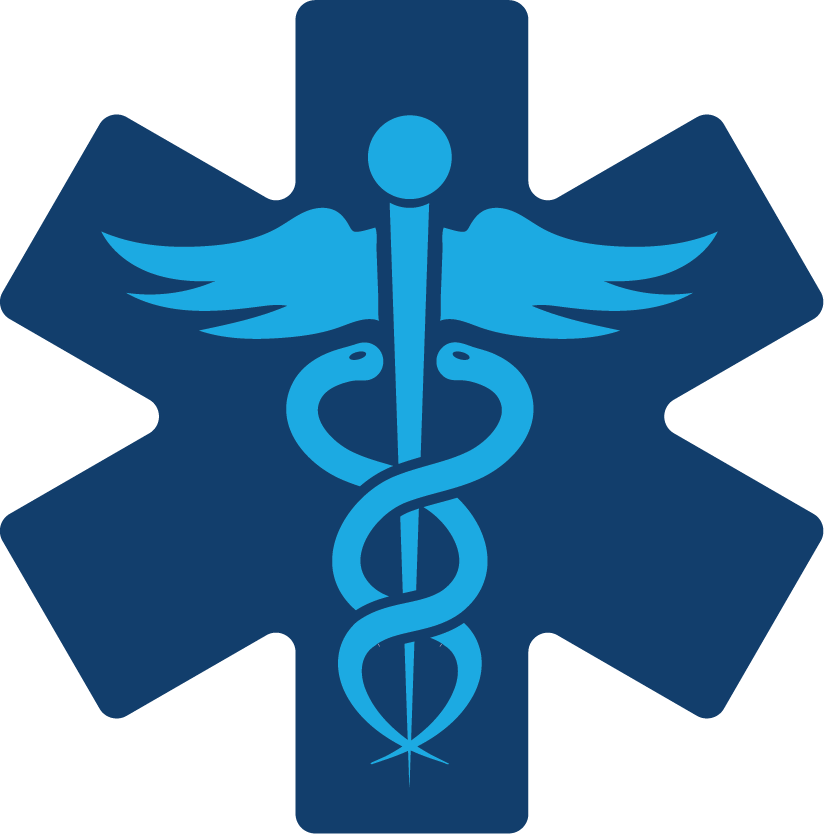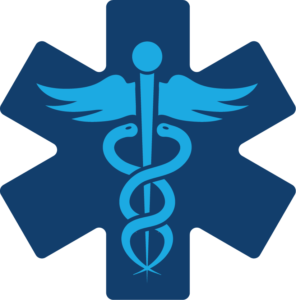 Antigen Testing
Test Measurement: Presence of active COVID-19 infection
Test Administration: Onsite or OTC
Collection Method: Nasopharyngeal Swab
Results: Rapid test, results provided to participant within 15 minutes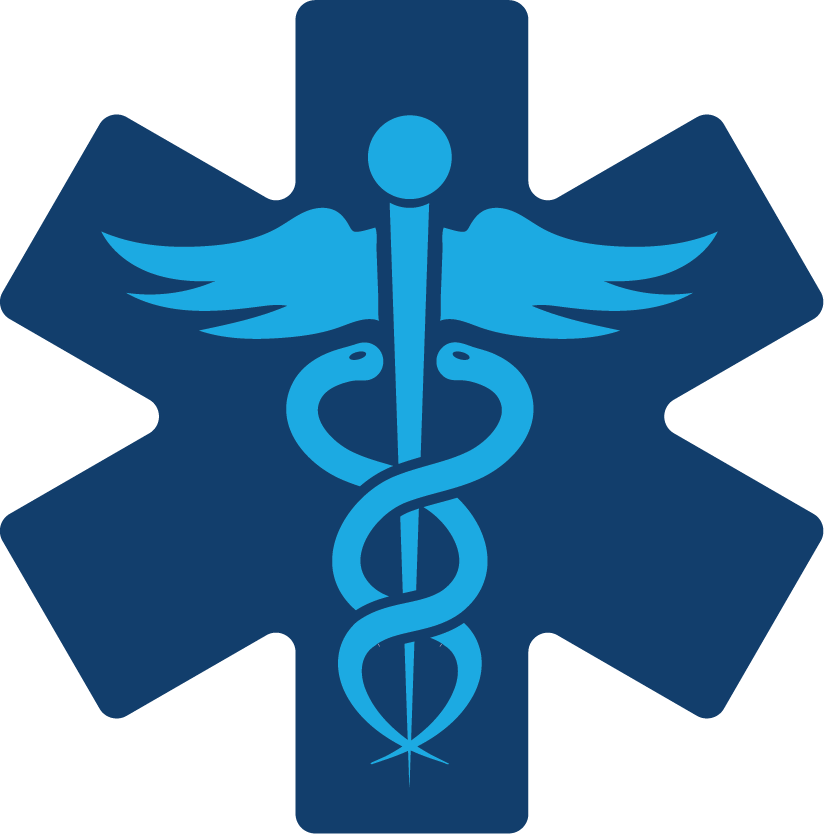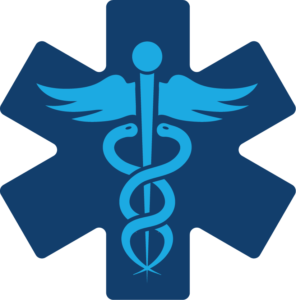 Antibody Testing
Test Measurement: Detects Antibodies and if you have previously or currently been infected {lgG (past) /lgM (current)}
Test Administration: Onsite
Collection Method: Fingerstick
Results: Rapid test, results provided to participant within 15 minutes