Technology Solutions
When we went looking for a scheduling system we could use for our needs, we weren't impressed with the functionality and security issues of other existing systems. As such, we made a strategic decision to not just create a scheduling system, but to have that system be an all-encompassing business solution for the organization. Our Event Management System is the result of that vision. This system is mobile-friendly, ADA compliant for the visually impaired, and is top of the line in security. The system is audited every year by a third party to ensure it meets SOC II compliance standards. Due to this software being our own product, we have been able to improve the system year after year to provide added functionality and convenience for all our users.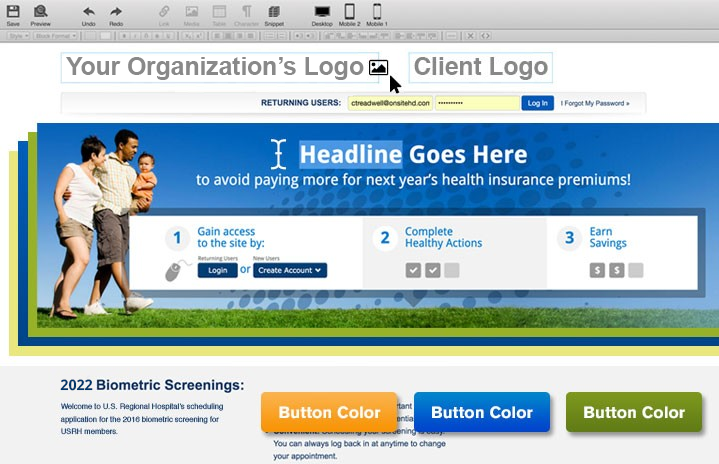 Branding
No Charge Custom Branding:
Vanity URL
Transactional Email templates
Corporate Logo in Header
Custom Content in Footer
Public-Facing Color scheme
Background Images
Sample Campaign Content
Event Type Descriptions
Instructions
Confirmation Messaging
Custom "From" Email address for transactional Emails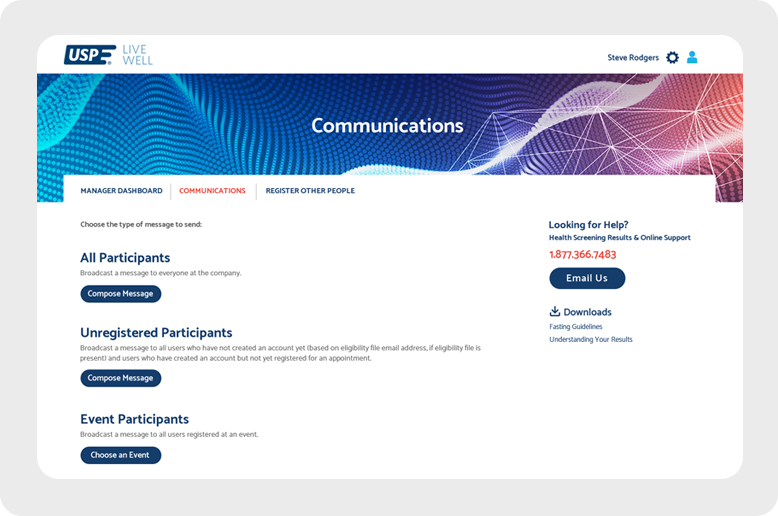 Communications
Thirty design communication templates for email or SMS
Customized electronic consent capture
Managers dashboard for real-time event progress
Broadcast email capabilities
Marketing templates to promote screenings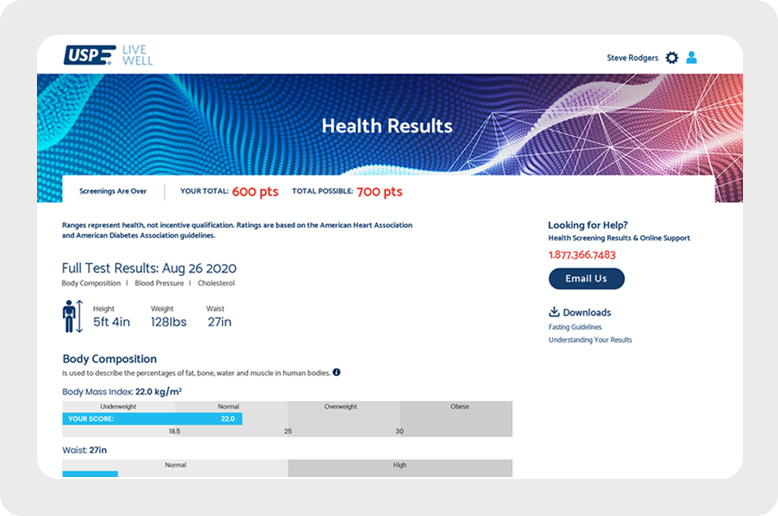 Reporting
Nineteen pre-designed reports available
Ad hoc custom reporting for clients
Real-time events scheduled visibility
Scheduled reporting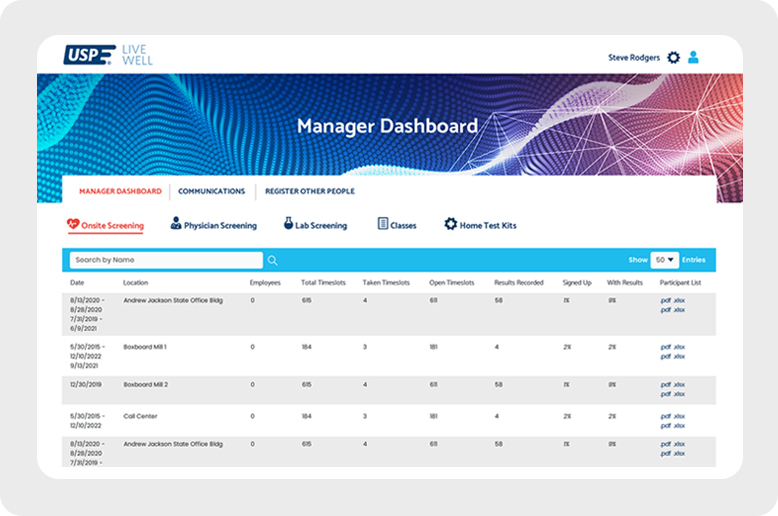 Integration
Custom data feeds to and from third parties
Single Sign On (SSO)
Ability to upload historical data
Seamless integration with staffing, logistic, and customer service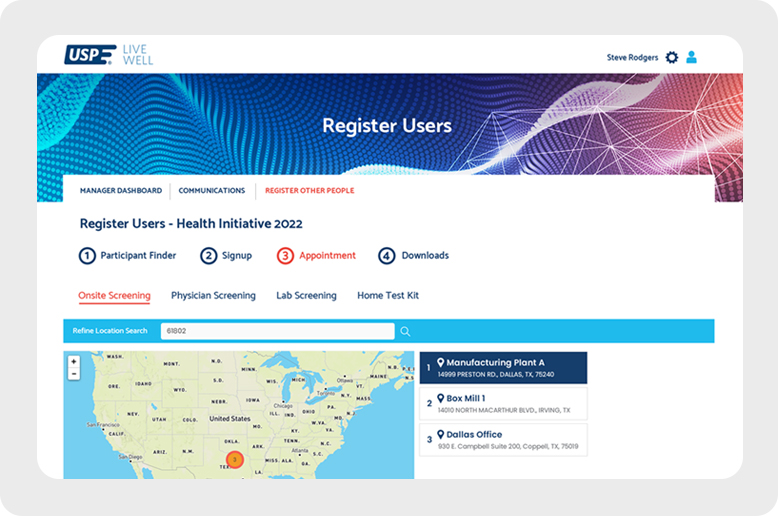 Additional Features
Mobile friendly
Age/Gender dependent test menu ​
Testing options defined by registration group type ​
Capability to offer optional tests for participants to choose ​
Classroom scheduling capabilities with waitlist queueing logic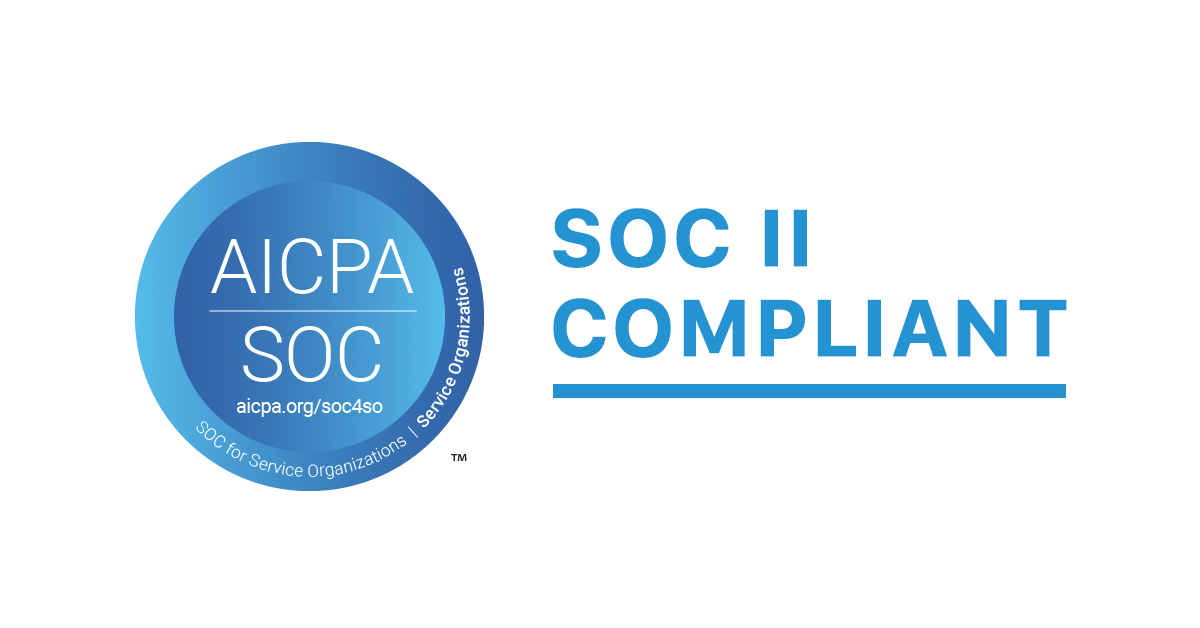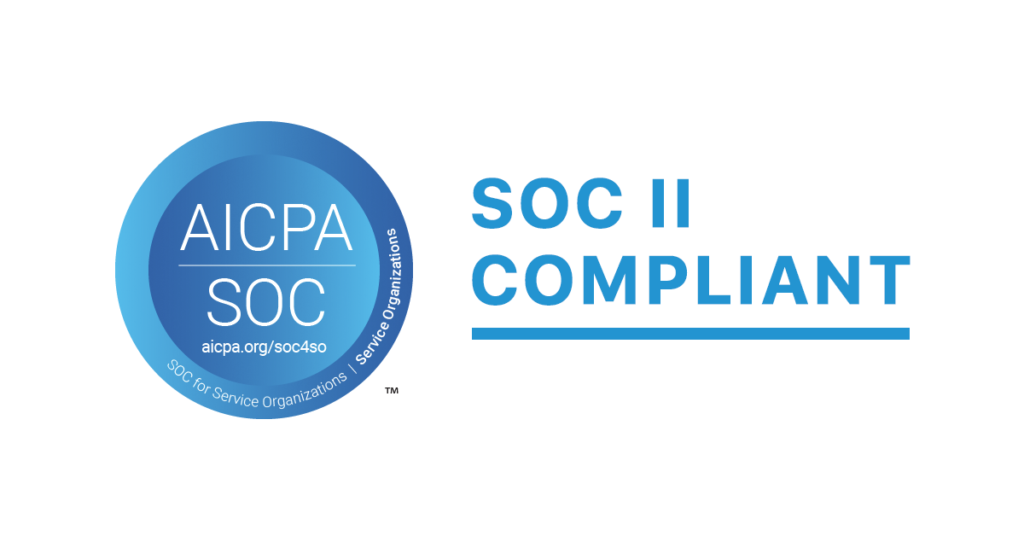 Dedicated Chief Information Security Officer (CISO) and Chief Information Officer (CIO)​
HIPAA & SOC 2 compliant

Since 2014, our independent assessment has ranked consistently above Healthcare Industry Benchmarks and significantly higher than our industry peers

Annual independent assessments conducted by Meditology
Daily intrusion testing and monitoring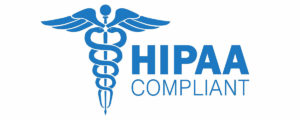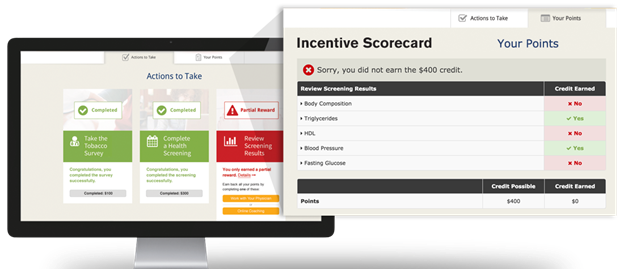 Outcomes Based Incentive Tracking
Our online platform shows participants each step they need to complete, what they get, whether or not it was earned, and why. Make your outcomes-based wellness program easy.
Incorporates % improvement as a way to earn incentives.
We also handle appeals, reasonable alternatives, facilitation of activities through third parties, as well as the import of historical biometric data from other systems.
---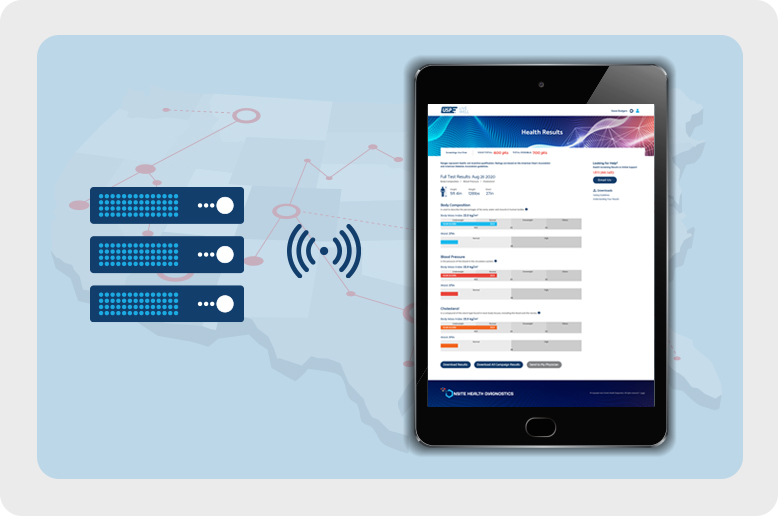 Real time data capture via iPad and patented Point of Care connectivity (Patent No.: US 11,017,116 B2) ​
No PHI
Elimination of data entry
Reduction of screening times
All of the above can be licensed.