Introducing At Home Screenings With Instant Blood Results And Full Biometric Scores
January 19th, 2023
Category: Blog
Onsite Health Diagnostics is proud to be the only biometric screening company to fully integrate the Reperio home test kit solution into our easy-to-use Event Management platform.
With this new option, we are able to send participants an easy-to-use, lab-quality blood analyzer (CardioChek PA device) for full lipid panel and glucose blood results.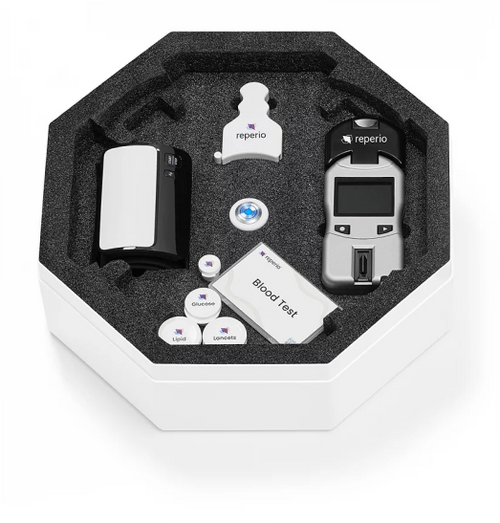 The kit also provides Bluetooth-enabled Point-of-Care devices to measure:
Blood Pressure
Weight
Waist Circumference
Heart Rate
Relative Fat Mass
Results are immediately available in the Reperio app (available on both iOS and Android) and integrated into the OHD Event Management System. Participants can seamlessly share results with their primary care provider, or make an appointment with them all within OHD's platform.
Drive Participant Satisfaction With Home Test Kits
Convenient at-home testing with carefully guided step-by-step instructions on the Reperio app.
Immediate biometric results are available in Personal Health Record (PHR), including populating incentive program information.
All-inclusive handling of shipping, signup, communications, logistics, and data delivery. All backed by 24/7 live support.
Seamless selection of screening types offered by employer (Onsite, PCP form, Lab, or Retail pharmacy voucher, and the Reperio Home Test Kit)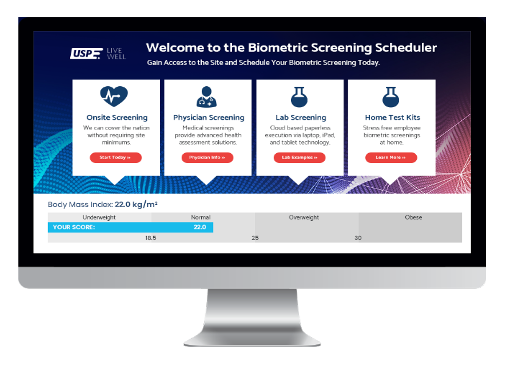 To learn more about this new screening option watch the video below or fill out the form below to get in contact with a member of our team.